"Daj się skusić na odrobinę luksusu, na niepowtarzalny smak delikatnej kawy w najlepszym wydaniu." autor Robert barista
Bar Kawowy z Palarni Kawy Takawa to doskonały sposób aby przygotować przerwę kawową w oryginalny sposób i na długo pozostawić przyjemne wspomnienia w pamięci naszych gości.
Dlaczego Bar Kawowy z Takawa? To oczywiste, parzymy najlepszą kawę tam gdzie jest taka potrzeba!
najlepszej jakość kawy ziarniste świeżo palone

profesjonalna obsługa baristy

nowoczesny sprzęt

znakomite dodatki do kawy

jakość kawiarni w wersji mobilnej

podnosimy poziom kofeiny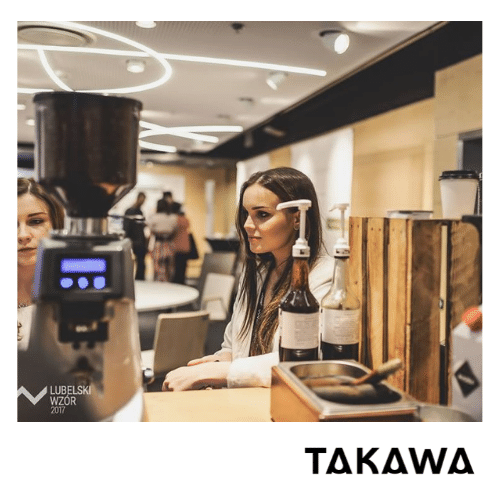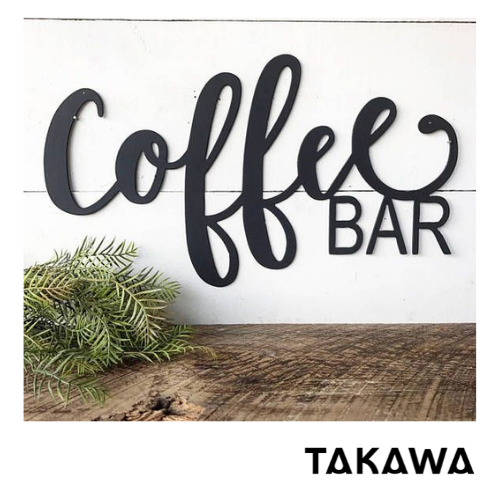 Co zapewniamy w ramach usługi Baru Kawowego?
świeżo wypaloną kawę z naszej Palarni Kawy Takawa

znane klasyki kawowe takie jak: espresso, doppio cappuccino, latte itp.

profesjonalny ekspres ciśnieniowy jedno lub dwugrupowy

profesjonalny młynek żarnowy do kawy

obsługę profesjonalnego baristy

mleko

cukier, mieszadełka, syropy, dodatki itp

czas obsługi 6-8 h

wydrukowane menu kawowe
Do każdego zapytania podchodzimy indywidualnie, jeśli jesteś zainteresowana/y usługą baru kawowego odezwij się do nas a przygotujemy ofertę specjalnie dla Ciebie!
"Bar okazał się hitem imprezy!"
Goście byli zachwyceni smakiem kawy która serwowana była z profesjonalnego ekspresu i smakowała jak w najlepszej kawiarni. Gorąco polecam i pozdrawiam baristę! 🙂
Spotkajmy się na targach, konferencjach, wystawach. Nasi bariści przygotują ulubioną kawę dla gości odwiedzających Twoje stoisko oraz dadzą kofeinowy zastrzyk osobom które będą je obsługiwały!
W ten wyjątkowy dzień wszystko powinno być wyjątkowe. Pozwól sobie na odrobinę luksusu zamawiając bar kawowy na swoje wesele, lub zrób komuś wyjątkowy prezent.
Naszą ofertę znajdziesz też na portalu Wesele z Klasą.
WSZĘDZIE GDZIE JEST POTRZEBNA DOBRA KAWA
Kawę możemy przygotować praktycznie wszędzie gdzie jest taka potrzeba, imprezy plenerowe, urodziny itp. Pamiętaj! Ofertę dostosujemy do Twoich potrzeb, więc śmiało skontaktuj się z nami a wspólnie na pewno znajdziemy najlepsze rozwiązanie.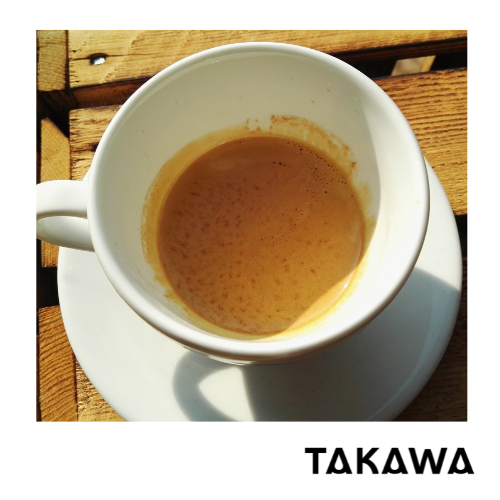 Odwiedź nas w Lublinie, napijemy się pysznej kawy i porozmawiamy o zorganizowaniu Baru Kawowego z Palarnią Kawy Takawa.